For leaders with more than three (3) years of management/supervisory experience.
The Experienced Leaders program is custom-designed to build the skills and abilities of mid-career healthcare leaders who are seeking to move into senior positions in their organizations. At this critical juncture in their career trajectories, experienced leaders will gain the opportunity to build on their mastery of general management principles to become more strategic in their decision-making, change leadership, and stakeholder engagement activities.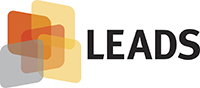 Canadian Health Executive (CHE) Designation: Experienced Leaders Program graduates are approved for advanced standing for all of the Canadian College of Health Leaders' requirements for the CHE designation.
Program includes:
Leadership Circle Profile

assessment and 90-minute debrief with certified Leadership Circle coach.
Action Learning Project: participants engage in a research project that is related to a current workplace challenge. Working in small teams under the guidance of a Dalhousie faculty mentor, the project deliverables include a research report and presentation to community stakeholders from the client organization and the university.
Individual Education Plan: With guidance from Dalhousie faculty, participants build a professional development roadmap.
Experienced Leaders Courses
Introduction to Leadership and Self-Management
Leading in a Multidimensional Organization
Strategic Decision-Making
Leading Change
Stakeholder Engagement and Networked Leadership
What to Expect from Online Learning at Dalhousie
Each course is two (2) weeks of fully online learning delivered by Dalhousie instructors.
Participants can expect to spend 3-5 hours per week engaged with the course material
Courses are delivered via Dalhousie's interactive, experiential online learning platform, Brightspace.
Courses are approximately 30 hours in length.
All five (5) courses must be fully completed to earn the certificate.
Program Structure
The five-course program is delivered through the flexibility and convenience of Dalhousie's enriched and engaging online learning platform (BrightSpace). Courses include weekly group activities, live streaming lectures and project work.
Course Materials: all course materials are made available through the BrightSpace learning platform and are included in the course fees.
Certificate Requirements
All five (5) courses must be successfully completed in order to receive the Certificate in Experienced Leaders Strategic Leadership in Health.
Payment Policy
Program Cost: $3,750 for the full certificate (all five courses). To enrol please add all five (5) required courses to your shopping cart.
Discounts Available:
10% Dalhousie alumni discount