Course Description
In this course, participants will learn the techniques of Agile Project Management through simulations and examples from real-world projects that used these methods to control changing requirements.
Who Should Attend
The Agile Project Management course introduces some advanced variations on basic project management practices. While anyone can attend, project managers with some experience managing IT projects or new product development projects will find the material more applicable to their day-to-day work.
Prerequisites
Project Management Essentials or equivalent or experience using formal PM tools.
Course Outline
The Evolution of Systems Development Lifecycles (SDLCs)
Iterative and Incremental Development
The Agile Philosophy
Agile Team and Project Characteristics
Scrum Overview
Lean Development Overview
Feature-Driven Development Overview
Extreme Programming Overview
Agile Requirements Management
Agile Modeling
Agile Model-Driven Development
Agile Documentation
Agile Planning & Estimating
Agile Change Management
Negotiating with Stakeholders
Metrics and Project Control
Test-Driven Development
Certification
On the afternoon of the third day of the course participants are eligible to immediately write the exam for the Project Management Association of Canada's Certified Agile Project Manager (Cert.APM) designation. The administration and fee for the Cert.APM exam are included in the course fee.
This course also satisfies the educational requirement for the Project Management Institute's Agile Certified Practitioner (PMI-ACP).
Instructor
Kevin Aguanno, CSPM (IPMA-B), PMP, Cert.APM, PMI-ACP, CSM, CSP, FPMAC, FAPM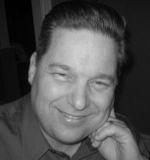 With over 25 years of managing complex systems integration and software development projects, Kevin Aguanno is known in the industry for his innova­tive approaches to solving common project management problems. He focuses on three project management specialty areas: agile project management, troubled project recovery, and project methodology consulting.
As a well-known keynote speaker, trainer, and executive coach in agile management meth­ods, Aguanno has taught thousands of people how to better manage high-change projects by using techniques from Scrum, Extreme Programming, Feature-Driven Development, OpenUP and other agile methods. He is a frequent presenter at conferences and private corporate events where he delights audiences with practical advice peppered with fascinating stories from his own experiences in the trenches practicing agile project management.
He has taught for several years at the University of Waterloo and the University of Toronto where he won the coveted SCS Excellence in Teaching Award, and is a regular guest lecturer in software engineering and project management classes at several other universities.
Kevin Aguanno holds a B.A. from the University of Western Ontario, and a Master's in Project Management from the School of Business and Public Management at George Washington University.
He is a PMI-certified Project Management Professional (PMP), and his competency is certified by IBM as a Certified Executive Project Manager and by the International Project Management Association (IPMA) as a Senior Project Man­ager (IPMA Level B). He is also certified by the Scrum Alliance as both a Certified ScrumMaster (CSM) and Certified Scrum Professional (CSP). He is also certified by the Project Management Association of Canada as a Certified Agile Project Manager (Cert.APM), and holds the PMI Agile-Certified Practitioner (PMI-ACP) designation from the Project Management Institute.
Aguanno is an active member of the Project Management Institute (U.S.A.) including the Information Systems SIG, the Association for Project Management (U.K.), the Project Management Association of Canada where he is a founding director and the current President, the Agile Alliance, and the Scrum Alliance.
He is accredited by the International Project Management Association (founded in Switzerland) as a project management competency assessor, and he performs IPMA assessments for the ASAPM in the U.S.A. and the PMAC in Canada, for both of which the IPMA awarded him the honorary designation of First Assessor.
In 2013, the PMAC formally recognized Aguanno with its highest honor by naming him a Fellow of the Project Managment Association of Canada (FPMAC) and in 2015, the UK's Association for Project Management honoured Aguanno by naming him a Fellow (FAPM).
Kevin Aguanno is the author of over thirty books, audiobooks, and DVDs in addition to a number of articles published in magazines and journals worldwide.
Required fields are indicated by .