Course Description
This course is designed to assist individuals and teams who are searching for an easy and effective approach to flowcharting in order to improve the quality and efficiency of their own operations. It assists individuals to itemize the process of mapping. Its purpose is to help groups avoid some of the procedural errors that typically occur when they invent their own ways of flowcharting. The methods presented in this course encourage groups and teams to separate the "what is" from the "should be" so that developing improvement gains the careful, focused consideration it deserves.
Objectives
The techniques explained in this course will yield real, timely and motivating results. The step-by-step method presented here will help the user to:
Understand and itemize the process of mapping
Compile and validate specific ways to use the visual map to inspire meaningful and creative change
Find causes of problems that contribute to inefficiency
Learn how to select processes to map
Learn how to use the map to improve the process
Explore more ways to improve processes
Who Should Attend
Quality Managers, Supervisors, ISO Coordinators, Quality Improvement Teams, Production Managers and/or leaders who have been tasked with developing and implementing process and/or quality improvement programs, or any individual who is committed to improving the quality and efficiency of their own work processes, departmental performance and productivity.
The course is very interactive and requires full participation in the workshop exercises. Following a step-by-step approach, participants will utilize the lecture portions to build a number of process maps and design parallel processes. Aside from lectures and case studies this course will provide participants with models and tools that are easy to use and implement. Due to the interactive nature of this course, participants are asked to dress casually.
Course Outline
Day 1 - registration/check-in will start at 8:00 a.m. with sessions to begin at 8:30 a.m. and adjourn at 4:00 p.m. Day 2 will commence at 8:30 a.m. and adjourn at 4:00 p.m. There will be a 15 minute mid-morning and afternoon break. A light lunch is included from 12 noon to 1:00 pm.
Day 1 - Getting Started Taking a Look at Processes
Welcome & Introduction
Introduction to Mapping
What is a Map?
Materials
Time Requirements
Your Objectives
Meeting Roles
Getting Organized
Select a Process
What is a Work Process?
Sample Processes
How Many Processes?
From Whose Point of View?
The Customer's Process
Inventing New Processes
In Summary
Criteria for Judging your Selection
Define the Process
Output
Customers, Requirements
Process Participants, Process Owners,
Stakeholders
Process Boundaries
Inputs and Suppliers
Mapping the Primary Process
Steps, Activities
Primary Processes
Mapping the Primary Process
Day 2 - Mapping & Improvement
Map Alternative Paths
One Diamond, Alternate Paths
Management in the Information Age
Multiple Diamonds
Specificity, Objectivity
Alternative Paths
Mapping Alternative Paths
Map Inspection Points
Specificity, Objectivity
Determining Inspection Points
Mapping Inspection Points
Perspective
Use the Map to Improve the Process
Techniques
Eliminate or Minimize Non Value-added Steps
Develop and Apply Standards
Move Inspection Points Forward
Eliminate Need for Inspection Points
Altogether
Chart and Evaluate Inputs and Suppliers
More Ways to Improve the Process
Cycle-time Study
Move Steps into Another Process
Design a Parallel Process
Map Sub Processes
Use the Map as a Benchmarking Tool
Seminar Leader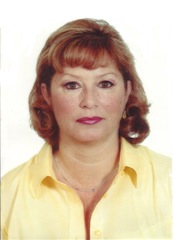 Kathryn Lynn MacLeod is a certified Lead Quality Auditor and is President of Anchor Professional & Training Services (APTS) Ltd. APTS is a full-service professional training and development practice servicing a diverse international client base. Kathy is an Associate with an internationally recognized Quality Registrar and acts in the capacity of ISO 9001:2015 trainer, lead assessor and market development. Kathy was instrumental in the management and development of Nova Scotia's Quality and Productivity Initiative (QPI). Her expertise lies in the areas of Quality Assurance Systems and Standards (CSA Z299/ISO 9000), Service Quality, Total Quality Management and Organizational Excellence, Productivity Improvement, Food Quality and Safety, Change Management and Organizational Cultures.
Kathy has provided hands-on advice and guidance to over 300 companies. As a certified Lead Assessor, she has assisted her clients in their achievement of registration to international standards of quality assurance and successful implementation of quality processes and philosophies. In addition to her work with ISO 9001, Kathy's management experience covers both the public and private sectors in quality and safety analysis, auditing, assessments, training, facilitation, quality and productivity studies and benchmarking.
A Certified Toastmaster, Kathy has taught public speaking and has given motivational speeches and presentations to groups and organizations on a wide variety of quality and quality related topics. She is also an instructor for Dalhousie University, College of Continuing Education, Continuing Technical Education, and is currently teaching an ISO 9001:2015 certificate program along with several other courses in quality and process improvement. Kathy is a recipient of the ASQ Harry James Quality Commitment Award.
Notes
For more Quality Management courses click
here
.
Applies Towards the Following Certificates
Enroll Now - Select a section to enroll in
Required fields are indicated by .