Course Description
This intensive, three-day course presents an in-depth analysis of the audit cycle, the ISO 9001 standard, and its related standards. It also focuses on the technique of process auditing. Training techniques include state-of-the-art audio-visual presentations, workshops, interactive lectures, quizzes and team-based exercises. Each day, team-based assignments supplement lecture and text material. The internal auditing course is designed to give participants a clear understanding of the requirements of the standard and the internal audit requirement for ISO 9000 and ISO based quality management systems. Our lectures combined with team based workshops and quizzes create a fun, interactive learning environment. The principles taught in this course go beyond compliance auditing and teach skills that auditors will use to add value to their internal audit process.
The training program has been designed to be sufficiently comprehensive in order to assist Auditors to acquire the necessary skills in order to schedule, plan and conduct comprehensive and consistent audits, based on the "Process Approach to Auditing" as well as document findings, develop reports and take corrective action. The auditor training is modeled and developed from the new ISO 19011:2011 Guidelines on Auditing Quality and/or Environmental Management Systems Auditing guidance document.
Competency Assessment
Participant competencies are assessed and documented on their course participation, case study completion & during the audit role play. A written examination will be administered and graded as a part of the documentation of competency.
You Will Receive
You will receive a comprehensive student workbook and handouts that will serve as information and reference.
Please Note
Copies of the ISO 9000 related standards, the ISO 19011 Guidelines for Auditing Quality & Environmental Management Systems will be used as reference material for this course.
Course Outline
Day 1 - registration/check-in will start at 8:00 a.m. with sessions to begin at 8:30 a.m. and adjourn at 4:00 p.m. Days 2-3 will commence at 8:30 a.m. and adjourn at 4:00 p.m. There will be 15 minute mid-morning and afternoon breaks. A light lunch is included from 12 noon to 1:00 pm.
Day 1
Introduction
Program Objectives & Program Mechanics
The Auditor
Internal Auditor Certification
Quality System Requirements
Introduction to ISO 9001 Requirements
Audit Types, First Party, Second Party, Third Party Audits
Standard Requirement Terms
Key Points
ISO Standard Requirement Overview
Workshop #1 - Interpretation of ISO 9001/QS-9000
Presentation and Discussion of Workshop #1
Quality System Documentation
Introduction to the Documentation Pyramid
Level 1 - The Quality Manual
Level 2 - System-level Procedures
Level 3 - Work Instructions
Quality Planning, Quality/control Plans, The Documentation Trail
Quiz & Workshop #2
Day 2
Discussion of Quiz
Discussion of Workshop #2
The Quality Audit Cycle
Introduction
Quality Audit Cycle Diagrams
Discussion of ISO 19011-1
Planning the Audit
Introduction
Developing the Master Internal Audit Schedule
Preparation for the Internal Audit
Planning the Internal Audit
Notification
Audit Activities
Introduction
Opening meeting
Audit Performance - The process-based Approach
Quiz
Workshop #3
Day 3
Discussion of Quiz
Presentation and Discussion of Workshop #3
Closing Meeting
Workshop #4
The Audit Report
Introduction
Audit Report Purpose and Processing
Audit Report Contents
Post Audit Activities
Introduction
Management Review
Corrective Action
Follow-up Activities
Class Review
Final Examination
Seminar Leader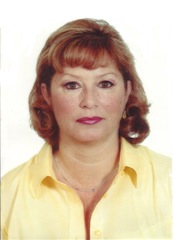 Kathryn Lynn MacLeod is a certified Lead Quality Auditor and is President of Anchor Professional & Training Services (APTS) Ltd. APTS is a full-service professional training and development practice servicing a diverse international client base. Kathy is an Associate with an internationally recognized Quality Registrar and acts in the capacity of ISO 9001:2015 trainer, lead assessor and market development. Kathy was instrumental in the management and development of Nova Scotia's Quality and Productivity Initiative (QPI). Her expertise lies in the areas of Quality Assurance Systems and Standards (CSA Z299/ISO 9000), Service Quality, Total Quality Management and Organizational Excellence, Productivity Improvement, Food Quality and Safety, Change Management and Organizational Cultures.
Kathy has provided hands-on advice and guidance to over 300 companies. As a certified Lead Assessor, she has assisted her clients in their achievement of registration to international standards of quality assurance and successful implementation of quality processes and philosophies. In addition to her work with ISO 9001, Kathy's management experience covers both the public and private sectors in quality and safety analysis, auditing, assessments, training, facilitation, quality and productivity studies and benchmarking.
A Certified Toastmaster, Kathy has taught public speaking and has given motivational speeches and presentations to groups and organizations on a wide variety of quality and quality related topics. She is also an instructor for Dalhousie University, College of Continuing Education, Continuing Technical Education, and is currently teaching an ISO 9001:2015 certificate program along with several other courses in quality and process improvement. Kathy is a recipient of the ASQ Harry James Quality Commitment Award.
Notes
For more Quality Management courses click
here
.
Applies Towards the Following Certificates
Required fields are indicated by .