EL-ANSC-EQUINE-KIN
-
Equine Kinesiology Taping Basics
549199
Faculty of Agriculture, Extended Learning
Course Description
At the end of this course participants will be able to:
Discuss the principles behind kinesiology taping
Identify where, when and why the tape should be applied
Identify contraindications of taping
Identify key features of equine superficial anatomy as they relate to taping procedures
Handle the tape effectively
Assess the area to be taped
Prepare the area of the body for taping
Measure the appropriate length of tape for specific applications
Correctly apply and remove the tape
What You Will Learn
Participants will learn through presentation/discussion, demonstration, and hands-on practice.
To receive the certificate, participants will need to demonstrate correct taping technique:
explain the principles of kinesiology taping;
identify important contraindications; and
apply the tape correctly for specific applications
Notes
The course instructor is Christa Veinotte. She is a graduate of the 2-year, 2200 hour massage therapy program at D'arcy Lane Institute in London, Ontario and has taken advanced training from the Upledger Institute in Florida (Craniosacral Therapy Levels 1 & 2; Lymphatic Drainage Levels 1,2 and 3). Her background also includes Canine, Feline and Equine 1st Aid courses; Equine Technology (New Liskeard College of Agricultural Technology); and 1st year pre-Vet at NSAC. She has been registered in 3 provinces (ON, NB and NS) was the first Canadian to obtain certification in Kinesiotaping on horses. She has performed over 30 000 career treatments, and her clients include Olympic and World Cup horses. She currently co-instructs with Equine 1st Aid and was the first Canadian instructor with Equi-Tape. She is a guest lecturer at NSAC, Assistant instructor at the Canadian College of Natural Medicine, Instructor and course developer at Eastern College, and Instructor for Equi-Tape. She is currently developing a series of manual lymph drainage courses for other health care practitioners, and is a published author in numerous magazines and newspapers.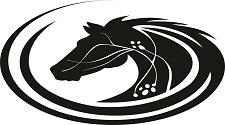 Prerequisites
Students will require appropriate clothing to work around horses. Participants must wear steel-toed show/sneakers/boots when working around the horses. No open-toed shoes allowed. Must have previous experience handling horses.
Recommended For
Anyone who is a horse owner, rider, trainer and/or coach.
Enroll Now - Select a section to enroll in