Course Description
This online course is 36 learning hours over twelve weeks, including 7.5 hours of live online sessions. It is recommended that students spend a minimum of 3 hours each week on coursework. Students may choose to complete more hours of work on the course in order to explore the content in more depth.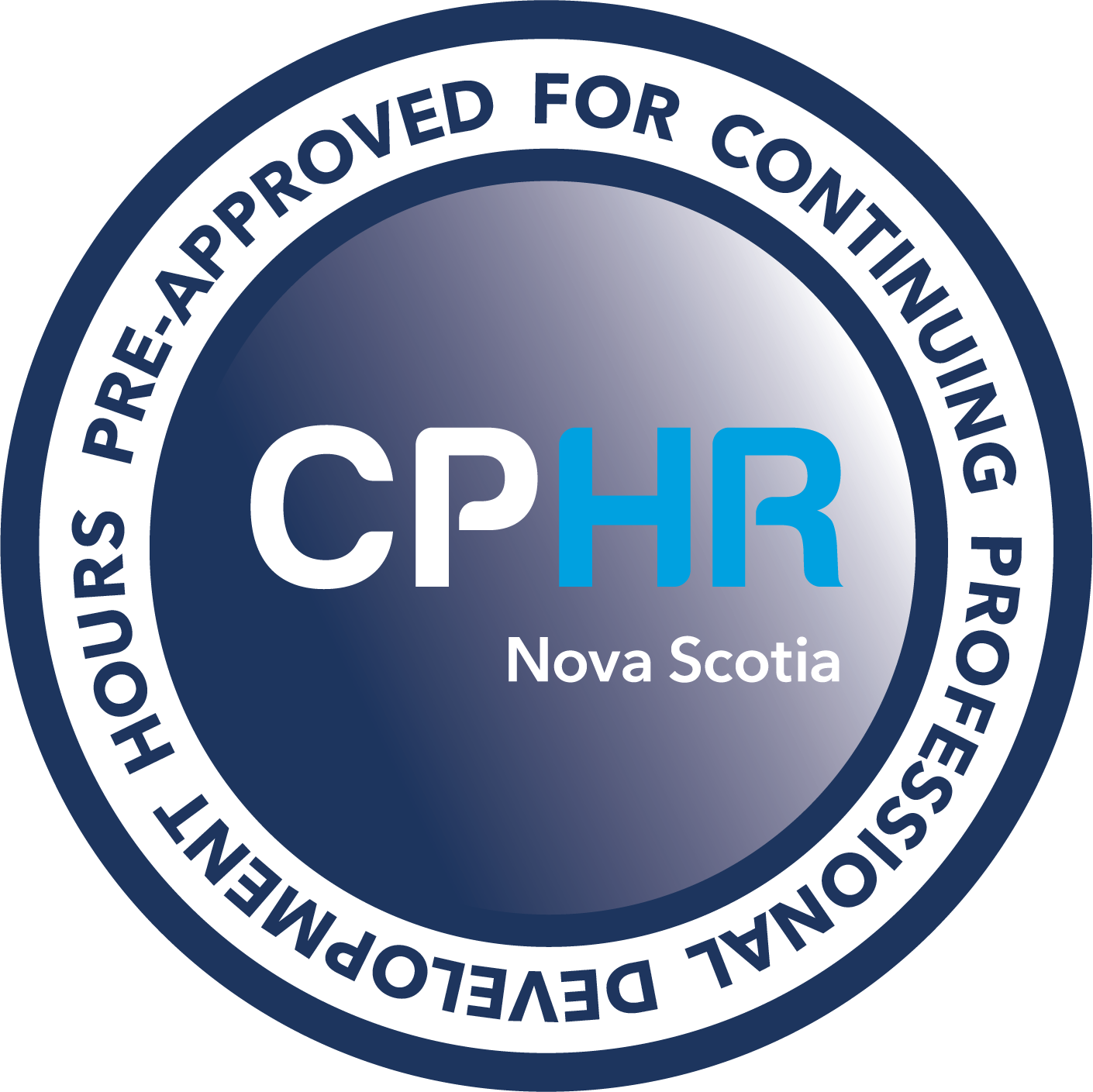 Study the foundational elements of public communications and its many facets. You'll cover everything from employee communication to media relations, to the changing nature of public communications in a digital landscape. The course content will blend a theoretical overview with a practical application of public communications, focusing on learning by doing – writing, public speaking, media relations and more – on your own and with your peers. Participants will recognize how strategic public communications enables an organization to create and maintain meaningful relationships with its 'public,' safeguard its reputation, and communicate effectively in an information-laden society.
Course Outline
Section 1: The Fundamentals of Public Communications
Introduction to Public Communications
The Requisite Skills for Public Communications
Writing: Communication Tactics
Public Speaking: Speeches & Presentations
Section 2: The Key Disciplines of Public Communications
Internal & External Communication
Media Relations
Social Media/Public Communications in the Digital Landscape
Brand, Image, Reputation Management, Issues Management & Crisis Communication
Section 3: The Strategic Elements of Public Communications
Communication Auditing
Communication Planning & Strategy
Corporate Social Responsibility & Public Communications Ethics
Public Communications' Fit in an Organization & Individual and Collective Responsibilities for the Public Communications function; Public Communications as a Management Function and a Critical Leadership Skill.
What You Will Learn
Participants will learn how to:
Analyze communication methods, create strategic communication practices, recognize the ethical and social responsibilities that accompany public communications, and realize the individual and collective responsibilities of the public communications function and its importance as a critical leadership skill.
Implement practical public communications tactics and strategies through your newly-honed public communications skills.
Microcredential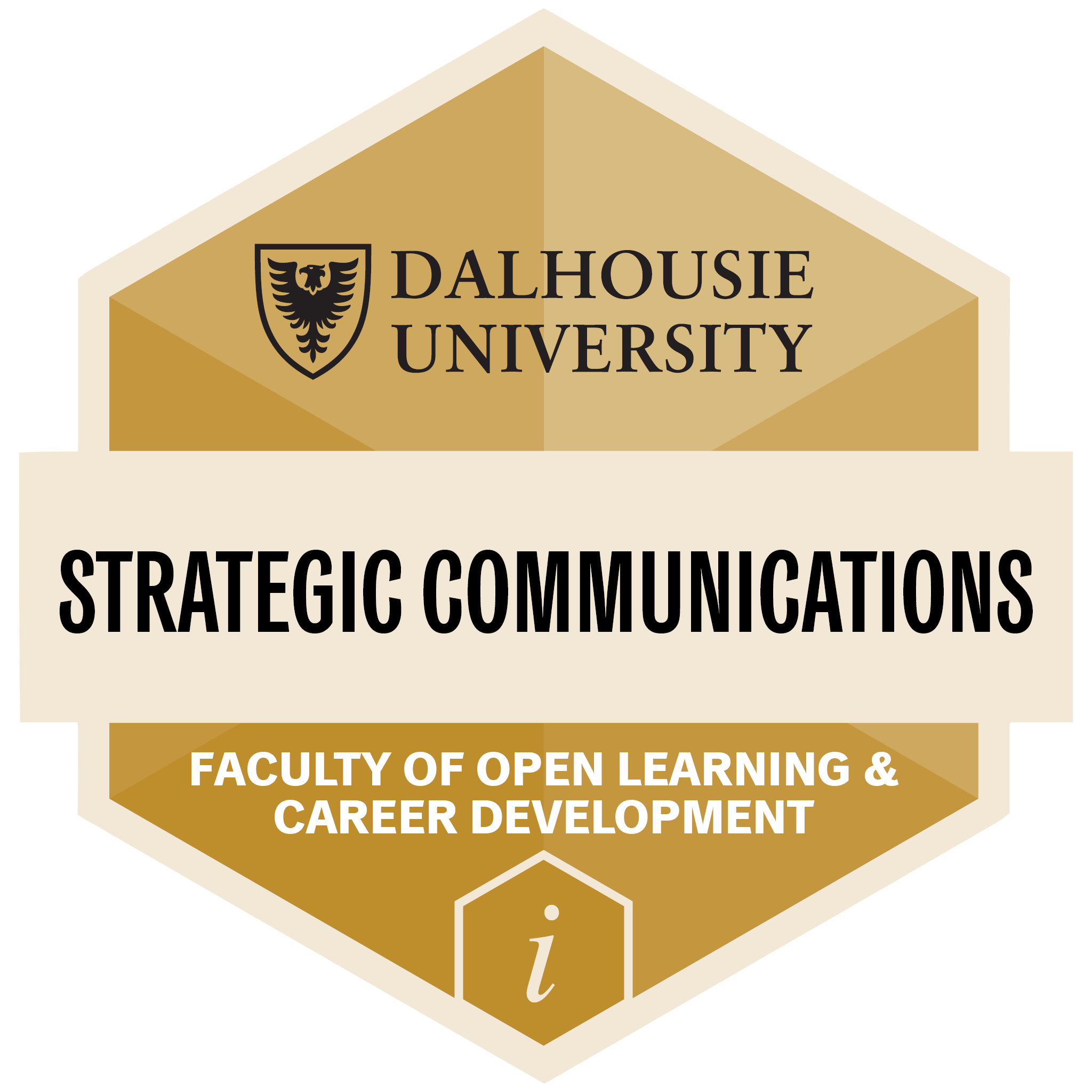 This course provides learners with the opportunity to earn a microcredential. A microcredential is evidence of a skill or competency that is employment related. Dalhousie microcredentials are developed in collaboration with employers, industries, and/or organizations that relate to the content.Program Design A microcredential can be displayed on social media pages, digital resumes, personal webpages, and in email signatures. To earn the microcredential in this course, learners will need to successfully complete a competency-based assessment.
To learn more about microcredentials and how they can enhance your learning portfolio, watch this 30-second YouTube video (video opens in a new window).
Notes
The Faculty of OLCD recommends an intermediate level of English language proficiency for the most effective learning and participation in our online and face-to-face courses. A list of minimum recommended scores on some common English tests can be found on our website. If you have questions about your English language proficiency and ability to succeed in this course, please contact openlearning@dal.ca.
Prerequisites
There are no prerequisites for this course.

Recommended For
This course is recommended for anyone interested in strengthening relationships with an organization's internal and external stakeholders or committed to building their communication skills. Whether you're a new employee or a retiree, an executive or on the front lines, customer-facing or behind the scenes, everyone in an organization has a role to play in effective public communications. It's also strongly recommended for anyone considering career advancement given that public communications and communication in general are critical leadership skills.
Applies Towards the Following Certificates
Enrol Now - Select a section to enrol in
Required fields are indicated by .